Alan Bukzin Memorial
Bone Marrow Drive
Bone Marrow Facts

Every year, 12,000 patients with leukemia, lymphoma, sickle cell and other life-threatening diseases need a marrow transplant from an unrelated donor, but only half receive one.

70% of all patients who need a bone marrow transplant have no donor match in their family.
Bone marrow donation is a proven way to save lives
Be the Match started in 1987 with two unrelated marrow transplants. In 2009, they facilitated more than 4,800.
Patients in need of bone marrow transplants rely on the kindness of strangers, and hope to find a donor in the Be the Match registry.
Half of all patients receive the treatment they need.
Bone marrow transplant is considered a CURE for life-threatening blood cancers.
If you are between the ages of 18 & 44, patients need you. Doctors choose registry members between 18 & 44 more than 90% of the time.
Donors between the age of 18 and 44 provide the greatest chance for transplant success
All donors are carefully prescreened to ensure they are healthy and the procedure is safe for them
Donors never have to pay for marrow
There are two methods of donation: peripheral blood stem cells (PBSC) and bone marrow. The patient's doctor chooses the donation method that is best for the patient. 75% of the time, donors are asked to donate through PBSC.
PBSC donation is a nonsurgical procedure and the most common way to donate. For 5 days leading up to donation, you will be given injections of a drug called filgrastim to increase the number of cells in your bloodstream that are used for transplant. Some of your blood is then removed through a needle in one arm and passed through a machine that separates out the blood-forming cells. The remaining blood is returned to you through the other arm.
Bone marrow donation is a surgical, usually outpatient procedure. You will receive anesthesia and feel no pain during the donation. Doctors use a needle to withdraw liquid marrow from the back of your pelvic bone.
Though no medical procedure is without risk, there are rarely any long-term side effects donating either PBSC or bone marrow. Your cells replenish themselves in 4 to 6 weeks
Because only 1 to 5% five percent or less of your marrow is needed to save the patient's life, your immune system stays strong.
We reimburse travel costs and may reimburse other costs on a case-by-case basis.
Our on-site school health center is trained to assist with pre-donation testing.
All medical costs for the donation procedure are covered by us or by the patient's medical insurance.
If a Black, Latino, Native American or Asian child, for example, needed a bone marrow transplant to live, that child would have a less than 18% chance of finding a match.
All it takes to join the registry is a quick cheek swab. It is completely painless and takes less than 5 minutes.
Powered by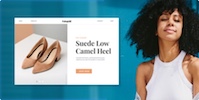 Create your own unique website with customizable templates.